Bond's Hairstyles was founded in 1988 by Owner/Stylist Joyce Stith.  Bond's is located in the historic Jackson Ward District in downtown Richmond, Va.  With over 25yrs of Business, Bond's Hairstyles has stood the test of time by delivering quality service to clients time and time again.  Whether its Weaves, Cuts or even Old fashion Press and Curl Bond's excels in the business.  At Bond's you can expect a warm and friendly atmosphere where beauty is the priority.
Our knowledgeable stylists are ready to help you acquire the style you want in a timely fashion.
Meet our Team..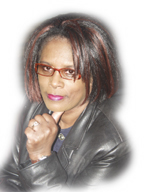 Joyce Stith, Owner/Stylists
Stop by Bond's to make your appointment today, we'd look forward to servicing you!
Bond's Hairstyles is located at 10 E. Marshall St. between brook and 1st st. on Marshall
For directions see below.